The Global Journey of Buckeye Drill
The following is one organization's account of how Buckeye Drill has helped them find fresh water for children in some of the most remote areas in the world. It is humbly submitted by Larry Falldorf, of Nehemiah Construction Ministries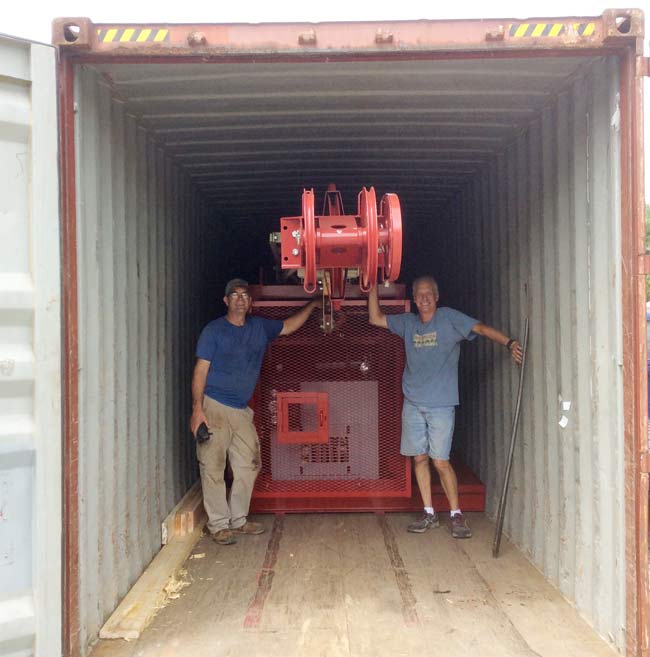 In September of 2015, I started a conversation about purchasing a 22W from Buckeye for drilling water wells in Kenya. At that time I was favoring a older model without hydraulics.
In August/Sept 2017 we realized a totally rebuilt 22W with hydraulics was the best drill for our needs in N.W. Kenya. I restarted the conversation with Buckeye and went forward raising the funds and purchasing the rig. All throughout this process Steve/Buckeye worked with us in a very professional and honest manner. We received many updates on the progress and worked thru many issues together. In the end they did many modifications and helped us load it into the container along with the tools.
Going where others can't go.
Here in Kenya we have drilled 10 wells with this 22W so far and it has worked as hoped in every way.
 It is light weight and mounted on our Bedford truck with no problems. we often work in challenging places and go where other rigs cannot go. Our ability to pound casing down and then jack it out using the hydraulics is an asset that helps us succeed where others fail. We specialize in drilling thru 200′ of loose sand then drilling open in solid rock with the same rig. It does not matter what the formation is, we will succeed and complete the hole.
Children drinking clean water
"Some say cable drills can do magic, but we know better … they are the most versatile drills ever made."
– Larry Falldorf, Nehemiah Construction Ministries
We work in one of the hottest, dustiest, most remote places on earth. We needed a versatile low maintenance drill that uses very little fuel and water, and can drill thru any formation imaginable. The 22W from Buckeye Drill does exactly that …
The 22W series three drill is the greatest percussion drill ever made!